Escape6 Prague Car Festival respects all the measures set by czech government:
1. Indoor you have to wear a mask
2. Please use antibacterial gels, that you can find anywhere at PVA EXPO PRAGUE
3. In case you don´t feel good please feel free to find a medical service
Thank you for your help.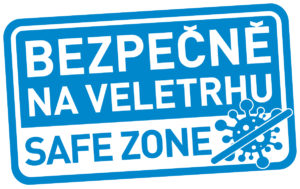 Next year of the automobile show Escape6 Prague Car Festival can be visited on 28th and 30th August at the exhibition ground PVA Expo Praha Letnany in Prague. You will see more than 800 unique automobiles from various fields of motoring. A plentiful supporting program will be provided all over the weekend. Separated sections Tuning Cars, American Classic, Electric Cars or Autoshow will bring you an amazing experience. Children especially will enjoy game consoles, competitions, drive simulators; adults will be able to test electro-mobile and other car rides in the outdoors. We believe visitors will also enjoy Beauty Queen contests, raffle, photo-shooting with models etc.
For exhibitors 27 - 30 / 08 / 2020 
Beranovych 667, 199 00 Prague 9 - Letnany, 50°7'41.662"N, 14°30'51.679"E
Exhibitors´ escort vehicles can be parked inside the exhibition ground during the trade fair in case of purchasing a parking card. A car park next to the exhibition ground can be used for the price 150 CZK per day, a spacious car park P+R approximately 200 metres from the exhibition ground costs 20 CZK per day.
The exhibition ground is located at the terminal station of the subway line C Letňany. Stations Hlavní nádraží (main railway station) and Nádraží Holešovice (railway station Holešovice), where 99% of trains passing Prague stop, are on the same subway line.
If you travel by bus, your bus is likely to terminate at the bus station Nádraží Praha Florenc, which is a subway station on line C.
All information about public transport in Prague can be found on the webpage www.dpp.cz. A regular 90 minute transfer ticket costs 32 CZK, a 60 minute transfer ticket costs 24 CZK.
The opportunities for accommodation in all standards are almost limitless in Prague. A wide range of accommodations near the venue can be found here.